Legend Plates and Engraved Electrical Panel Labels
Carolina Laser, Inc. is your online source for engraved electrical panel labels and legend plates. Our experience in Engineering and Manufacturing makes the difference. Don't trust your project's success to a trophy shop! We serve thousands of satisfied customers worldwide. Order online using our fast and easy online ordering system. For custom items click here to Request a Quote.
Engraved Electrical Panel Labels
Custom Engraved with Your Text
30mm and 22mm legend plates
Control Panel Nameplates
Machine Data Plates
Quantity Discounts
Indoor or Outdoor Use
Our company was formed in 2009 by an Automation Engineer and a Purchasing Agent from the factory automation industry. Stress free, fast and accurate order fulfillment is our priority. Learn more about us here.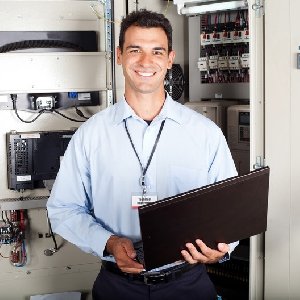 Our automated system will fill your order in record time. Most orders ship the next business day! It's never been easier to order engraved labels online!
How To Order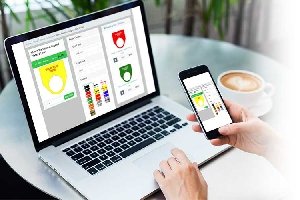 Order Online!
The fast, easy way to order! See a color proof of each item. Provides the fastest lead time and best price.
Online Ordering
By Quote
Short Lead Time!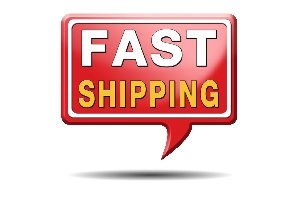 Online orders ship in 1-2 business days ARO. Transit time will vary with service chosen. We ship using UPS or USPS.
Shipping and Lead Time
Materials
---
Standard Plastic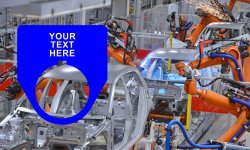 Our standard plastic is a good choice for General Manufacturing and Commercial Use. Commonly used for labeling electrical systems, control consoles and general signage.
Compare Materials
Smooth Matte Finish
12 Color Choices
Cost Effective
3M 9502 Peel and Stick Adhesive
Acrylic-Based Engraving Stock
Indoor or Outdoor Use
Premium Textured Plastic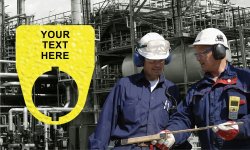 Our premium textured plastic performs well where grit, oils, solvents and chemicals are common. Scratch and wear resistant. Perfect for earth moving equipment, meat processing, commercial marine, drilling, refining, foundries and mining.
Compare Materials
Wear and Abrasion Resistant
Light Textured Finish
Six Colors to Choose
Good Resistance to Solvents and Oils
3M 468MP Peel and Stick Adesive
Modified Acrylic-Based Engraving Stock
Indoor or Outdoor Use
304 Stainless Steel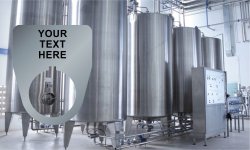 304 Stainless Steel is oil and chemically resistant. Performs well in harsh environments or where wash-down is required. Attractive #4 brushed finish.
Compare Materials
Brushed Stainless Steel Finish
High Resistance to Solvents and Oils
Excellent Wear and Abrasion Resistance
Indoor or Outdoor Use
Fiber Laser Engraved
304 Stainless Steel
All About Legend Plates
---
What is a Legend Plate?
A legend plate is a flat plate that surrounds a push button or switch. Descriptive text is engraved into the plate. The engraved text provides greater wear resistance than printed labels. They are used in industrial and commercial areas where printed labels will not last. They are sometimes called lamacoid labels or engraved tags.
Legend Plates are available in a variety of colors and sizes. They can be customized with your choice of text and color. A peel and stick backing makes them easy to install.
Our easy online ordering system makes obtaining custom legend plates easier than ever. Just enter your text and select your colors to preview your plate. Our automated system will process your order in record time. You don't have to settle for pre-printed plates that do not fully describe the function of your system.
Quote Request
Get A Quote
Need something special? We can quote from your files.
HMI Overlays
Special Sizes
Large quantities
Non-standard products
International Shipping
We ship to
United States
Canada
Mexico
Australia
Puerto Rico
US Virgin Islans
Due to recent changes in VAT requirements, we no longer ship to the UK or EU. :-(
Others please check with us...
Quantity Discount
Order
Quantity
(items)
Discount
at Checkout
50
5%
100
10%
200
15%
400
20%